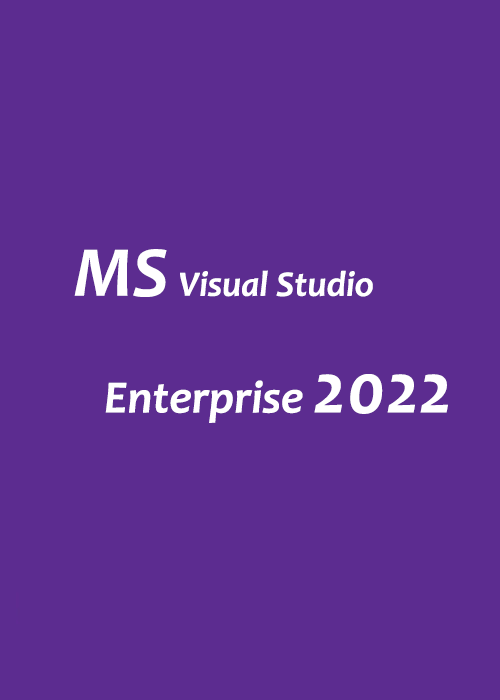 MS Visual Studio 2022 Enterprise Key Global
【Black Friday Sale】

Region

Platform

Stock

Tags
This privacy policy together with Appendix A ("Privacy Policy") sets out how and why we collect, store, use, transfer and disclose your personal data (also referred to as personal information in this Privacy Policy) and how you may access your personal information and correct it. This Privacy Policy also explains the use of cookies on our Site. For the avoidance of doubt, "personal data" or "personal information" means information that specifically identifies an individual (such as a name, address, photo, telephone number, mobile number, e-mail address, birthday, office location, professional and personal interests, company name, title department, and spoken languages) or information about that individual that is directly linked to personally identifiable information. "Site" means https://www.whokeys.com/ and all subpages and subdomains related to https://www.whokeys.com/ and any additional website domains as determined by whokeys.com from time to time. "User", "you" and "your" collectively mean the person, company, or organization that has visited or is using the Site. A user may be a visitor of whokeys.com or an Account holder. "Account" means the account that users may create through the Site.
For the purposes of the data processing and control, the relevant legal entity is whokeys.com. Our contact email address for any communications regarding your personal data is data@omnyex.com (please include "personal data" in the email subject).
Changes to Privacy Policy
We may change our Privacy Policy from time to time, and at our sole discretion. Although we will use our best endeavours to notify you of any amendment to this Privacy Policy, we will not be required to provide you with prior notification of such amendments or changes to this Privacy Policy. We encourage you to frequently check our Site for any changes to our Privacy Policy.
Your continued use of our Site, services, requesting our assistance or the provision of further personal information to us (directly or via an authorised person) after any change in this Privacy Policy will constitute your acceptance of such change.
What data do we collect?
Like most website operators, we collect non-personally-identifying information of the sort that web browsers and servers typically make available, such as the browser type, language preference, referring site, and the date and time of each visitor request.
We collect non-personally identifying information to better understand how our visitors use our Site. The information collected will also help us troubleshoot problems, analyse our resources and improve our services and/or products. There is nothing in that kind of information that could enable anyone to identify who you are.
We also collect potentially personal information including:
● your name
● your contact information including your email address
● your demographic information including preferences and interests
● other information relevant to customer surveys and/or offers
● Internet Protocol ("IP") addresses
● cookies.
How do we collect personal date?
We collect personal information in a number of ways, including:
● when you or a third-party contact us independently of our site, such as by email, phone or in person
● when you visit and interact with our site and related software (including any mobile applications)
● when you engage in transactions with us
● when you sign up for an Account with whokeys.com or become a part of the whokeys.com affiliate programme through cookies and other technologies that allow us to give you a better experience on our site
● when you contact us via our site or sign up for our newsletter/mailing list
In each case, we collect such personal information only insofar as is necessary or appropriate to fulfil the purpose of your interaction with us. We do not disclose personal information other than as described below in this Privacy Policy.
You may refuse to supply personal information, however this may prevent you from engaging in certain Site-related activities and we may not be able to provide our services and/or products or assistance to you or on your behalf.
You must not provide us with the personal information about another person unless you have first obtained that person's prior consent to do so and you have told them their personal information will be handled in accordance with this Privacy Policy (including where to find it). By providing us with information about any third party individual, you hereby warrant and represent that you have all necessary consents and permissions to do so, and that you can provide proof of the same to us.
We will not sell, distribute or lend access to your personal information to third parties unless we have your permission or are required by law to do so. We may use your personal information to send you promotional information about third parties which we think you may find interesting if you have given us permission for this to happen.
If you have previously given us permission to use your personal information for direct marketing purposes, you may change your mind at any time by writing to us at service@whokeys.com.
Consent
This Privacy Policy applies to the Site you are currently viewing. By clicking on the "Accept" button or accessing or otherwise using the Site, you acknowledge that you have read, understood, and irrevocably, and without condition, agree with this Privacy Policy and any other agreements that apply to you as a whokeys.com's Account holder or user, as amended from time to time. If you do not agree with this, you must stop using or accessing the Site immediately. If you are using the Site on behalf of a third party including, but not limited, to a business entity, you warrant that you are authorized and have the authority to bind that third party to this Privacy Policy. By clicking on the "Accept" button or accessing or otherwise using the Site, you also acknowledge that you consent to your personal information being collected, used and disclosed as set out in this Privacy Policy. This Privacy Policy should be read in conjunction with our Terms and Conditions.
You consent to us posting and using any photographs, content and/or personal information you might upload on our Site or have otherwise provided consent to publish on our Site, blog, in our marketing material or social media channels, which we may use in order to provide information on our services and/or products, the marketing of our services and/or products or for the purpose of our functions and/or activities.
Purpose
We collect your personal information to enable you to receive the benefit of our Site and services and/or products. Subject to this Privacy Policy, we may use your personal information for the following purposes:
● to carry out our obligations and to provide you with agreed services and/or products
● to establish, maintain and administer your Account
● to send you service and/or product or promotional communications and marketing material that is relevant to you to promote     and market our services and/or products and our Site and those of third parties (including any social media pages maintained or operated by us such as Facebook, Instagram, Snapchat, Twitter, YouTube)
● to notify you about changes to our services and/or products
● quality assurance and training
● improving our products and services, including site customisation
● to verify your identity or location, and make security checks, in relation to a purchase
● to access third-party development platforms or add-on keys
● market research and analysis
● internal record-keeping to facilitate any other Purpose
● any other uses identified to you at the time of collecting your personal information or as reasonably contemplated by this Privacy Policy.
Disclosure of your personal information
We may disclose your personal information to other entities or individuals for the Purposes including but not limited to:
● our employees, trusted third parties and other people we work with to provide services and/or products to you
● third party service providers for the purpose of enabling them to provide a service such as (but not limited to) IT service providers, data storage, web-hosting and server providers, debt collectors, payment processing and insurers
● any third-party partners or entities with whom we have a commercial relationship
● any related entity of ours
● prospective sellers or buyers of our business or assets
● any applicable or relevant regulator or third party for the purpose of legislative or contractual compliance and/or reporting or when we believe in good faith that disclosure is reasonably necessary to protect our property or rights, those of third parties or the public at large
● other entities or individuals, provided you have given your consent
Accessing your personal data
To the extent required by law, you may review, edit, correct or delete any personal information you submit to us.
On request we will, as soon as reasonably possible, provide you with:
● personal data about you that is in our possession or under our control
● information about the ways in which the personal data referred to in paragraph above (Disclosure of your personal information) has been or may have been used or disclosed by us during the year preceding the date of the request
If you are subject to protection under EU law (including all residents in the EU), you may be entitled to further rights.
We reserve the right not to provide you with your personal data or other related information if providing it could reasonably be expected to:
● threaten the safety or physical or mental health of another individual
● cause immediate or grave harm to your safety, physical or mental health
● reveal personal data about another individual
● reveal the identity of an individual who has provided personal data about another individual and the individual providing the personal data does not consent to the disclosure of his identity
● be contrary to the national interest
If you wish to access the personal information we hold about you, you should contact us on service@whokeys.com, as described above, and we will respond to your request within a reasonable period after the request is made. If we deny you access, we will provide our reason for doing so at the time of your request.
While we do not charge a fee for a request for accessing your personal information, we may charge a reasonable fee (which will be notified to you once you make a request) for time and cost in the following circumstances:
● if an extended amount of time is required to collate and prepare material for you
● if you wish to have your files photocopied for you
Correcting and updating your personal information
Please contact us on service@whokeys.com as soon as possible if there are any changes to your personal information or if you believe the personal information we hold about you is not accurate, complete or up-to-date so that we can update your file accordingly.
We will process any requested changes as soon as practicable and send the corrected personal data to every other organisation to which the personal data was disclosed, during the year preceding the date of the correction, unless that other organisation no longer needs the corrected personal data for any legal or business purpose or you otherwise agree that we do not need to resend the corrected information to any other organisation.
Accuracy
We take reasonable steps to ensure that the personal information we hold about you is accurate, complete and up-to-date. However, we primarily rely on you to advise us of any changes to your personal information. By accepting this Privacy Policy, you hereby undertake to use all reasonable endeavours to provide corrections and updates of your personal data in a timely manner.
Retention of personal data
We will use all reasonable endeavours to cease to retain documents containing personal data, or remove the means by which the personal data can be associated with particular individuals, as soon as it is reasonable to assume that the Purpose for which that personal data was collected is no longer being served by retention of the personal data, or retention is no longer necessary for legal or business purposes.
Transfer of data
We will not transfer any personal data to a country or territory outside United Arab Emirates, except in accordance with the requirements prescribed under the laws of United Arab Emirates to ensure that organisations provide a standard of protection to the personal data transferred that is comparable to the protection under the laws of United Arab Emirates and this Privacy Policy.
Security
We take reasonable steps to ensure that your personal information is treated securely and to prevent unauthorised access, collection, use, disclosure, copying, modification, disposal or similar risks.
To prevent unauthorised access or disclosure, we have put in place suitable physical, electronic and managerial procedures to safeguard and secure the information we collect online. In order to minimise the likelihood of security breaches, we do not publicly disclose the nature of such security measures.