Overkill's The Walking Dead Steam Key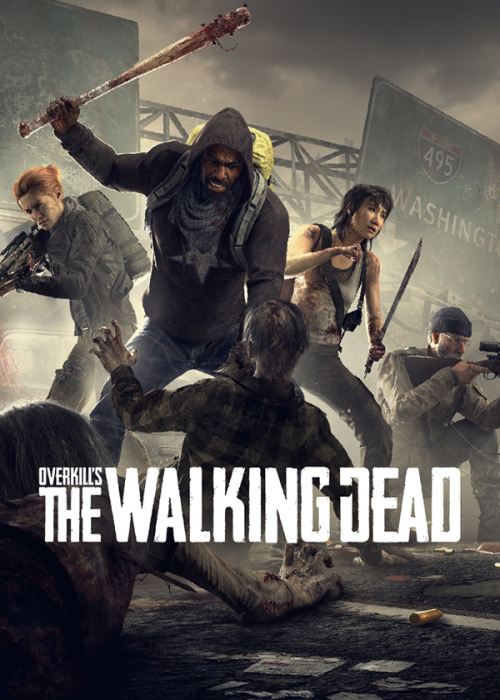 Overkill's The Walking Dead Steam Key
New
Its Global Steam Key, Welcome to order now.
Product Description
Discover a four-person FPS where together with a group of friends you will have to face a post-apocalyptic world full of zombies.
Find a way to survive:
Dive into a fascinating co-op survival game set in the same world as The Walking Dead comics and TV show. Fight human-eating zombies also recognized as "Walkers" who are strolling around like they own the place.Unite with your friends and try to return safely from the extremely dangerous zombie wilderness.
Teamwork makes the dream work:
Overkill's The Walking Dead invites you and up to three other players to team up and collaborate with during your survival adventure.
Explore post-apocalyptic America:
The game is set in the ruined Washington DC struggling with a huge zombie problem.Carefully conserve your ammunition while exploring surrounding areas and feel the unsettling vibe of omnipresent zombie hordes. Overkill's The Walking Dead features brilliant gameplay filled with action and brutal fights. You'll have to carefully plan your actions if you want to scrape through another day uneaten by a horde of deadly Walkers.
Various murderous weapons to choose from:
Change your weapons during the gameplay in order to achieve desired effect. If you're playing as Heather, for example, you'll want to swap tactically between your crossbow, your axe, and your sidearm.
Human enemies:
Unlike the sluggish walkers, the human enemies of The Walking Dead can use guns, co-operate, and shout unpleasant things at you. They're also much more vigilant than zombies, so if you want to survive, you'd better stay quiet.
Whokeys.com is a reliable and competitive online retail store that provides a wide variety of popular game products on all platforms, all kinds of gift cards and other software products. Purchase our products that we got from formal sources. Furthermore, Whokeys will keep updating our stock with everything you need.
Original Price

USD 69.42

Discount

-33%

Earn Up to USD 3.73
Platform

Region

Tags

FPS

Stock

Out of Stock
Close

Welcome to whokeys Sign In.
Email Address

Password

Forgot Password ?
Not signed up yet?
Sign Up Now
Log in with a third party account:
Open the whokeys APP
Scan The code to login
Close

Welcome to whokeys Sign Up.
Email Address *

Please enter a valid Email.

Password*

6 to 16 letters, numbers, and special characters.

Confirm Password*

First Name* Last Name*

I have read and agreed to the

Subscribe to whokeys Offers ,Contests&Newsletter.
Already have an whokeys account?
Sign In Now
Log in with a third party account
Close
Prompt T698563:
The programe has been successfully submitted to the system
Close
Prompt T698563:
The programe has been successfully submitted to the system
Close
Prompt T698563:
The programe has been This is a warning ?
Close

Successful Registration

Welcome ! You have successfully signed up to be an whokeys member.
Close

Security verification
A new item has been added to your Shopping Cart.