Monster Hunter World:Iceborne Steam Key Global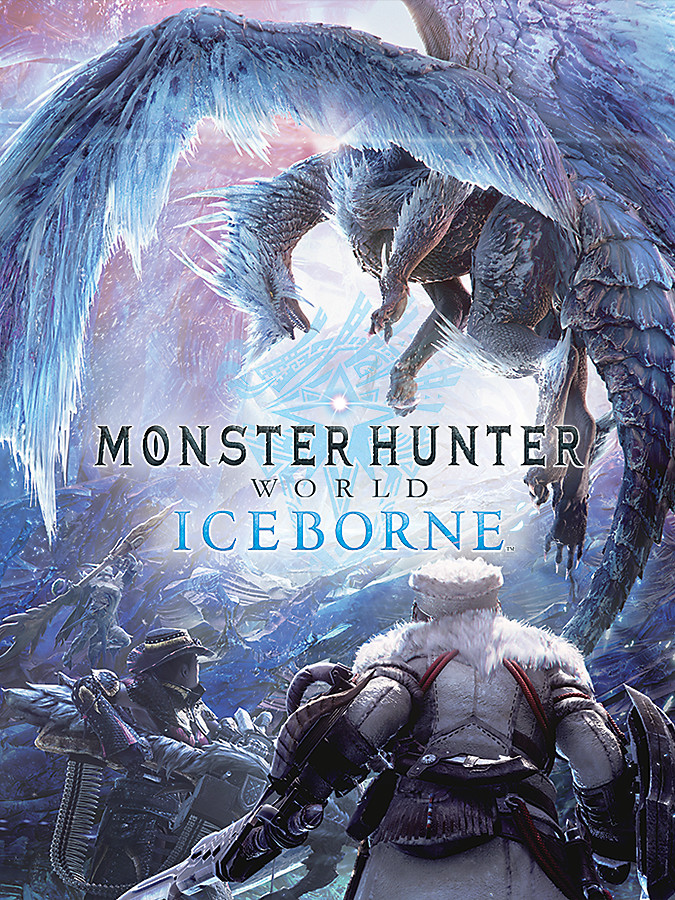 -41%
Monster Hunter World:Iceborne Steam Key Global
Present Price

USD 38.68

USD 65.43

Earn Up to USD 3.09
Platform

Region

Tags

RPG

Stock

In Stock
New Hot
Note: This DLC requires Monster Hunter World Steam Key GLOBAL activated on your Steam account.
This DLC requires Monster Hunter World Steam Key GLOBAL activated on your Steam account.
Iceborne is an expansion pack to critically acclaimed action-RPG game Monster Hunter: World, developed and published by Capcom. Iceborne opens a completely new world to the player – Hoarfrost Reach, a land of everlasting ice and snow, inhabited by new types of creatures and monsters. The Research Commission members venture into this uncharted world to learn about its endemic life and discover all that it has to offer. Monster Hunter Iceborne features refurbished gameplay, full of new and improved mechanics, including new quest ranks and expanded hunting mechanics.
New Gameplay Features
On top of the features familiar to those who had played the original game, MHW Iceborne offers entirely new gameplay mechanics. The core mechanic of hunting monsters has been improved. The player can now use the Clutch Claw, a grappling hook-like device. The player can use it to perform special attacks while hooked to the monster or control it. Another new gameplay feature is riding a tailraider. The player can mark their destination on the map and be taken there immediately or let their mount look for tracks of hunted monster. Moreover, Iceborne adds new combos to all the weapon types the player can use.
MHW Iceborne
Untold Story of the Research Commission
When a flock of Legiana flew from the Ancient Forest to the sea, the Research Commission knew that something strange was afoot. Using the Third Fleet's airship. The team followed the wyverns across the sea. What they found was a new continent, encased in ice and covered in snow. The newfound land was Hoarfrost Reach and it was filled with new endemic lifeforms and monsters. Without hesitation, the Research Commission ventured into this unknown world, hoping to find out more about its dangerous inhabitants.
Hunters of Research Commission
Land of Ice and Monsters
Hoarfrost Reach is the new area the player will explore in Monster Hunter World: Iceborne. While traveling through Hoarfrost, the player might find themselves overwhelmed by the falling snow. It is imperative that they keep themselves warm by crafting hot drinks to fight cold temperatures.
Hoarfrost R is covered in ice and snow, and its inhabitants evolved to survive in these extreme conditions. Some of them, like herbivorous popo's will only attack when provoked. However, the monsters inhabiting this cold land will be less merciful. Hoarfrost is home to many endemic monsters including fast and agile Naracuga, Banbaro, with horns made to bring down hardest structures and Tigrex, a flying wyvern with strong legs, excellent of immensely strong charges. The player will have to quickly adapt to new conditions to fend off the most fearsome predators in the region.
Ice Dragon in MHW Iceborne
Seliana – the new headquarters
Seliana will act as the player's hub on their quest to explore Hoarfrost. It houses the player's room, a Gathering Hub, where players can interact with each other as well as several other useful facilities, such as research centers, blacksmith, etc. A new facility introduced in Seliana headquarters are the Steamworks, producing energy to power other facilities. The fuel to run Steamworks is gathered through completing quests
Reception
Monster Hunter World: Iceborne received overwhelmingly positive reception from the critics, who praised the game's new features, including new monsters to hunt, improved mechanics and new elements of gameplay, as well as the enormity of the Hoarfrost region.
Key features
Venture into the uncharted region of Hoarfrost Reach and explore its endless snowy landscapes
Learn the story of the Research Commission's expedition to the newly discovered territory
Face the new types of monsters living in the frozen reaches of the region
Use new tools, like the Clutch Claw and Tailraider ride, to help you with exploration
Relax in the Seliana headquarters and improve your gear for the battles to come
whokeys.com is a reliable and competitive online retail store that provides a wide variety of popular game products on all platforms, all kinds of gift cards and other software products. Purchase our products that we got from formal sources. Furthermore, whokeys will keep updating our stock with everything you need.
Close

Welcome to whokeys Sign In.

New users register get 22% discount

WKBF

for software products
Email Address

Password

Forgot Your Password ?
Not signed up yet?
Sign Up Now
Log in with a third party account:
facebook

google

Twitch

Youtube
Close

Welcome to whokeys Sign Up.

22% discount code:

WKBF

for all software products
Email Address *(Used To Receive Key)

Please enter a valid Email.

Password*

6 to 16 letters, numbers, and special characters.

Confirm Password*

First Name* Last Name*

I have read and agreed to the

Subscribe to whokeys Offers ,Contests&Newsletter.
Already have an whokeys account?
Sign In Now
Log in with a third party account
facebook

google

Twitch

Youtube
Close
Prompt:
increase-the_programe_has_been_successfully
Close
Prompt:
increase-the_programe_has_been_successfully
Close
Prompt:
The system is busy. Please wait and try it again.
Close

Successful Registration

Welcome ! You have successfully signed up to be an whokeys member.
Close

Security verification
Are you checking the products you purchased?
A new item has been added to your Shopping Cart.
You may also like

Close
Shipping Method
| | Shipping Fee * | Estimated Shipping Time | Trackable | Carrier |
| --- | --- | --- | --- | --- |
*Estimated fee, the actual amount is calculated during checkout.