Just Cause 2 Steam CD-Key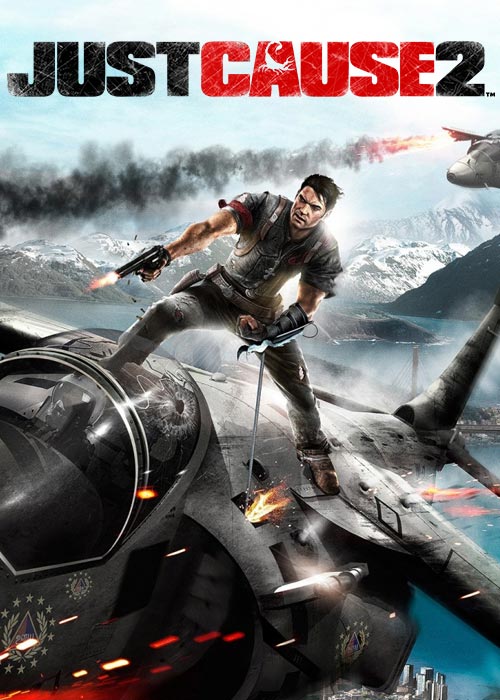 -72%
Just Cause 2 Steam CD-Key
Present Price

USD 4.32

USD 15.20

Earn Up to USD 0.35
Platform

Region

Tags

ACT

Stock

In Stock
Your world...Your rules!
In Just Cause, you are a Latin field operative and specialist in regime change backed by top secret US government agency who will overthrow the corrupt government of San Esperito. The rogue South American state is suspected of stockpiling Weapons of Mass Destruction, and it's your mission to negate the threat this poses to world peace. It could be to your advantage that the tropical paradise is about to implode as various factions vie for power - it just needs a gentle nudge in the right direction.
Dive into an adrenaline-fuelled free-roaming adventure.
As agent Rico Rodriguez, your orders are to find and kill your friend and mentor who has disappeared on the island paradise of Panau. There, you must cause maximum chaos by land, sea and air to shift the balance of power. With the unique grapple and parachute combo, BASE jump, hijack and create your own high-speed stunts. With 400 square miles of rugged terrain and hundreds of weapons and vehicles, Just Cause 2 defies gravity and belief.
Features:
UNIQUE VERTICAL GAMEPLAY - Take to the air like no other game. Experience total aerial freedom with the unique parachute and dual grapple.
UNBELIEVABLE ADRENALINE-FUELLED STUNTS - Free fall, base jump, vehicle surf, para sail, skydive, grapple, slingshot, leap between vehicles, hang from helicopters, scale buildings. The impossible is within your grasp.
UPGRADED DUAL GRAPPLE - Your best tool is now a weapon. Fire two shots with the grapple hook and attach unwilling enemies to high-speed vehicles, hang them upside down from buildings, tether objects in mid air. The possibilities are as vast as your imagination.
DISCOVER THE SECRETS OF PANAU - Explore the island paradise; from sprawling cities, secluded beaches and towering mountain peaks – more than 400 square miles of your own personal playground.
EXPERIENCE TRUE FREEDOM - Hundreds of objectives can be completed in any way or order that you choose. When it's time for a break from Agency business, kick back and enjoy all the attractions that Panau has to offer.
MASSIVE SELECTION OF VEHICLES - Catch air on a high-speed dirt bike, race across the sea in a power boat, or fire a spread of rockets from an attack chopper – more than 100 land, sea and air vehicles are yours for the taking.
whokeys.com is a reliable and competitive online retail store that provides a wide variety of popular game products on all platforms, all kinds of gift cards and other software products. Purchase our products that we got from formal sources. Furthermore, whokeys will keep updating our stock with everything you need.
Close

Welcome to whokeys Sign In.

New users register get 22% discount

WKBF

for software products
Email Address

Password

Forgot Your Password ?
Not signed up yet?
Sign Up Now
Log in with a third party account:
facebook

google

Twitch

Youtube
Close

Welcome to whokeys Sign Up.

22% discount code:

WKBF

for all software products
Email Address *(Used To Receive Key)

Please enter a valid Email.

Password*

6 to 16 letters, numbers, and special characters.

Confirm Password*

First Name* Last Name*

I have read and agreed to the

Subscribe to whokeys Offers ,Contests&Newsletter.
Already have an whokeys account?
Sign In Now
Log in with a third party account
facebook

google

Twitch

Youtube
Close
Prompt:
increase-the_programe_has_been_successfully
Close
Prompt:
increase-the_programe_has_been_successfully
Close
Prompt:
The system is busy. Please wait and try it again.
Close

Successful Registration

Welcome ! You have successfully signed up to be an whokeys member.
Close

Security verification
Are you checking the products you purchased?
A new item has been added to your Shopping Cart.
You may also like

Close
Shipping Method
| | Shipping Fee * | Estimated Shipping Time | Trackable | Carrier |
| --- | --- | --- | --- | --- |
*Estimated fee, the actual amount is calculated during checkout.