Mount And Blade Warband Steam Key Global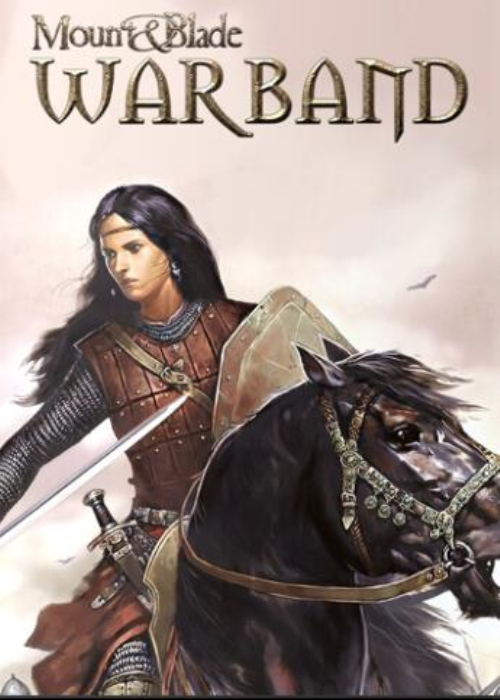 Mount And Blade Warband Steam Key Global
Hot
Its Global Steam Key, Welcome to order now.
Product Description
Mount & Blade: Warband is a standalone expansion to Mount & Blade – an action role-playing game developed by TaleWorlds Entertainment and published by Paradox interactive in 2010. The game is an unique action RPG game, in which players take the role of a knight and guide their character through a long journey full of adventures during which they can become a general guiding his forces in one of the battles for the supremacy on the continent, gaining fame, fortune and most of all, power.
Mount and Blade: Warband offers a completely new faction the Sarranid Sultanate, inhabiting the desert areas of Calradia. The Sarranids are a versatile faction, very useful in skirmishes, with high Athletic skill. They are adept at using polearms and thrown weapons and possess a very powerful cavalry units.The new gameplay mechanics introduced in Warband include the bandit camps, that appear in various locations and often serve as the objectives of quests for local lords.
Bandit camps can be raided, and victory against them results in the destruction of the camp and gaining loot, such as weapons and armor, as well as supplies for the villages under players' protection. However, if the player loses the skirmish, the bandits will move their camp somewhere else and will continue to terrorize the area. The bandit camps also respawn if the player wins the battle.
Related Product:
*
Mount And Blade Warband Full Collection Steam Key Global
*
Steam Gift Card 80 HKD Global
Whokeys.com is a reliable and competitive online retail store that provides a wide variety of popular game products on all platforms, all kinds of gift cards and other software products. Purchase our products that we got from formal sources. Furthermore, Whokeys will keep updating our stock with everything you need.
Original Price

USD 11.10

Discount

-71%

Earn Up to USD 0.25
Platform

Region

Stock

Available for order

bestseller! Demand exceeds supply!We are replenishing our stock,We will send the keys to your email within 48 hours from your reservation.
Close

Welcome to whokeys Sign In.
Email Address

Password

Verification Code

Forgot Password ?
Not signed up yet?
Sign Up Now
Log in with a third party account:
Open the whokeys APP
Scan The code to login
Close

Welcome to whokeys Sign Up.
Email Address *

Please enter a valid Email.

Password*

6 to 16 letters, numbers, and special characters.

Confirm Password*

First Name* Last Name*

Verification Code

I have read and agreed to the

Subscribe to whokeys Offers ,Contests&Newsletter.
Already have an whokeys account?
Sign In Now
Log in with a third party account
Close

Forgot Password
Input E-mail
Verify Identity
Reset Password
Password Changed
Account:

A verification code has been sent to your E-mail:

Verification Code:

New Password:

Confirm New Password:
Close
Prompt T698563:
The programe has been successfully submitted to the system
Close
Prompt T698563:
The programe has been successfully submitted to the system
Close
Prompt T698563:
The programe has been This is a warning ?
Close

Successful Registration

Welcome ! You have successfully signed up to be an whokeys member.
Close

Security verification